When:
January 20, 2019 @ 14:00 – 16:00
2019-01-20T14:00:00-06:00
2019-01-20T16:00:00-06:00
Where:
Old Depot Museum
230-298 N. Houston Street
Scottsboro
AL 35768

Contact:
Jackson County (Alabama) Historical Society
General Grant is honored to announce that he will return to Scottsboro, Alabama, on Sunday afternoon, January 20th, instant.  The General will speak about his life and the influences that formed the man behind the uniform.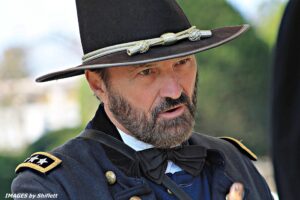 The general hopes that all who may will join him in good fellowship and History in a beautiful Historic setting of the Old Railroad Depot museum.  He is looking forward to meeting and getting to know all who may come.
The Scottsboro Freight Depot is one of three remaining pre-Civil War depots in Alabama. Built by the Memphis and Charleston Railroad in 1861, the Scottsboro depot saw active service for 132 years. On January 8, 1865, Union troops defended the building against siege by Confederate infantry and artillery. Damage from the skirmish is still visible.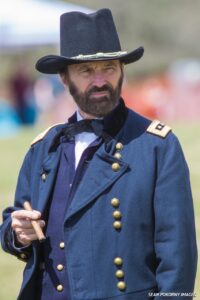 For information about attending the meeting or joining the Jackson County Historical Society, go to the Jackson County (Alabama) Historical Society at their E-telegraph address of: jchs.org