When:
November 24, 2018 @ 18:00 – 21:00
2018-11-24T18:00:00-06:00
2018-11-24T21:00:00-06:00
Where:
The General Morgan Inn
111 N Main St
Greeneville, TN 37743
USA

Join President Grant for dinner in the library room of the General Morgan Inn as we share a visit from President Grant. The war is over, and General Grant is now the President of the United States. Following dinner we will join the President in the lobby of the GMI for a fireside chat and he will gladly answer your questions. Please join us for this historic event! Dinner will be order from the menu.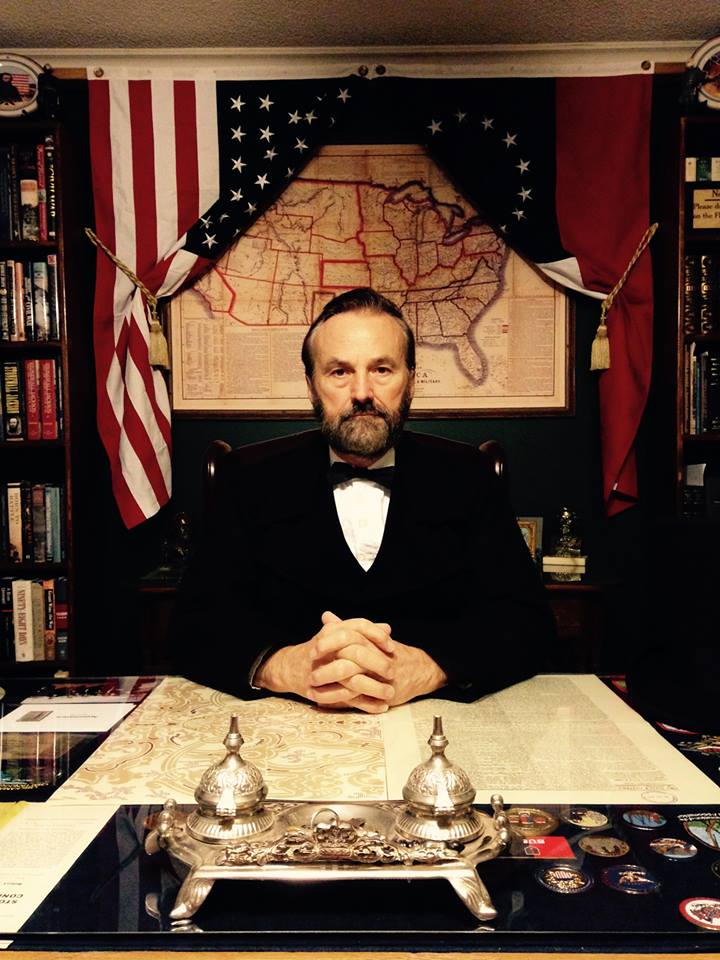 The President is pleased to visit the hometown and burial place of President Andrew Johnson, in Greeneville, Tennessee.  He is looking forward to dining with friends and interested persons who should like to meet him and to talk with him by the warmth of the huge fireplace in the General Morgan Inn.  The talk will be as warm and convivial as the fireplace.  President Grant sincerely hopes all, who may, will attend so that he may shake your hand and talk of the interests of the nation.
If more information is desired, the President wishes you to contact the host and organizer of the event, Master Tim Massey.  Mr. Massey may be reached via his Signal Corps ID# of: 423-318-7878
President Grant is looking forward to this evening with great anticipation.