When:
September 14, 2023 @ 18:30 – 21:00
2023-09-14T18:30:00-05:00
2023-09-14T21:00:00-05:00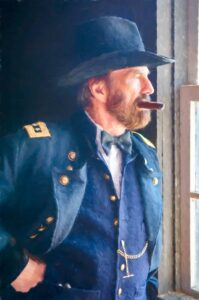 The Tennessee Valley Civil War Round Table is presenting a special educational presentation on Thursday, 14 September at 1830 at Campus 805 in Huntsville.
The presentation "Appomattox: The Last 48 Hours"  will feature Curt Fields as General Grant and Thomas Jesse as General Lee.                                                                                       The Generals will discuss the messages they exchanged from the evening of April 7th to the morning of April 9th. They will also talk of what they were doing as their armies moved and what each thought the other was thinking.
These two men are famous for their impressions of these two famous generals, having been featured on TV and documentaries.
For information to attend this program, contact Art Helms at his E-telegraph address of: <aphelms@bellsouth.net>
General Grant and General Lee hope you can join them in an evening of good History